professional weld training in 3 days or less.
Fast, practical, technical training at a fraction of the price of traditional trade schools.
Don't waste your time grinding and reworking poor welds.
Spending too much of your hard-earned money on extra material is frustrating.
Take the trial and error out of welding with one of our classes.

Hands-on, one on one training 
Lots of lab time and small class sizes mean you get personalized instruction suited to your needs.

 Fast, Practical, Technical
We know you've got a lot going on, let us teach you the essentials in our state-of-the-art lab in 3 days or less.

Get Certified
Optional certification at the end of class let's you prove your skills and get a leg up on your competition.
Welding is complicated...
…we can help.
From seminars to product training and hobbyist classes to career-level programs, we have been teaching the principles of welding for over 50 years.
Our instructors are Certified Weld Inspectors and all of our staff undergoes significant weld training.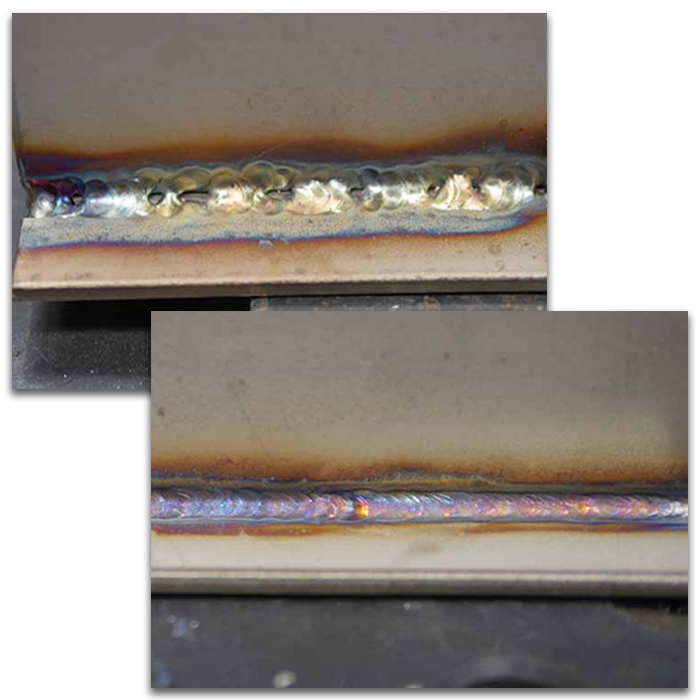 Day 1 vs. Day 3 Student Welds
students will learn:
Basic principles of electricity
How to read and weld symbols and code
How to identify and prevent weld defects
How to perform proper machine setup and troubleshooting
How to weld in 1F, 2F, 3F, and 4F positions
3-Day Course
24 hours of training for those looking for in-depth instruction.
$750
Full Day Course
Don't have 3 days? Take our 6 hour class providing a detailed lesson.
$150
Half Day Course
3 hour course for beginners covering welding fundamentals.
$50
1. Pick a Class 
With a variety of classes available, you are free to pick the one that will best suit your goals.

 2. Pick a Date
We know you're busy, we offer classes on weekends and weekdays to work with your schedule.

3. Sign Up
Easily register online and browse welding products and gear all in one place.
Whether you're short on time or on a budget, we've got a class that will work for you. Our half day, full day, and 3 day classes are designed with the busy individual in mind.
Don't waste time sitting in a classroom, get the practical knowledge you need to start welding today.